Standards of Practice
At All Secure, our inspectors are certified by NRVIA, and our technicians are certified by RVTAA. By following the NRVIA's Standards of Practice and Code of Ethics, it ensures that we are providing top quality service and allows us to hold one another accountable in our integrity and work ethic.
Regions
We primarily service North Georgia, Southeast Tennessee, and Southwest North Carolina, but we are a mobile service and we are willing to travel throughout the US to provide quality service.
Types of RVs
Class A, Class B, Class C,
Fifth Wheel Campers, Toy Haulers,
Travel Trailers



Buyer's RV Inspection
The Inspector will look at everything from the roof to the tires. This gives the potential buyer of the RV a clear insight into the true condition of the RV. When provided with the facts, the buyer is better able to assess whether or not the purchase is worthwhile, saving you time and money in the long run.
Hydro-Jet Cleaning
Hydro-jet tank cleaning is an efficient, environment-friendly way to clean your tanks. Utilizing pressurized fresh water and advanced nozzles, we can unclog and clean out your tanks. Our process is effective for removing the build-up of grease, mold, hair, soap, struvite, and whatever else is hidden in the tanks.
Pre-Listing / Seller's Inspection
It is beneficial to have a pre-listing inspection done on your RV because it will bring to light any repairs needed or areas of concern so you are able to price it fairly. It also can give the potential buyer peace of mind knowing the RV has been thoroughly examined.
New RV Orientation
When you first join the RV community, there is a lot to learn and it can be overwhelming. Scheduling a New RV Orientation will equip you with valuable information on how your specific RV operates and how to properly maintain it. Most problems with RVs occur within the first year, so it's best to be prepared with the knowledge on what to do.
Air Conditioning Maintenance
The air conditioning unit is one of the most important appliances in your RV and should be inspected every six months. The cover will be inspected for dirt or debris, the unit will be checked for leaks, and filters will be washed.
Walk-Through / Systems Training
When you purchase an RV, a walk-through/systems training will demonstrate how to use the systems and accessories on your new RV. This can also inform you on how to perform routine maintenance tasks.
Fluid Analysis
A fluid analysis will test the engine fluid to give you an idea of its overall health. It will let you know whether it's running properly. If you catch a problem with the engine fluid early on and conduct proper maintenance, you will save money on costly repairs.
Safety Inspection
This examines the features and the overall condition of the RV. It determines how safe the RV is to travel in. Make sure that you and your family have a safe and secure vehicle to travel in before hitting the road.
Rental Inspections
It is crucial to inspect an RV rental prior to your journey to avoid any unwelcome surprises. This ensures that all systems and components are in good working order to make for a smooth travel experience.
Winterization / De-Winterization
Freezing temperatures can cause wear and tear on your RV. Winterization will prevent your water lines from freezing by flushing them and adding antifreeze in specific areas. De-winterization involves flushing out the RV antifreeze by running freshwater through the water system.
Water Heater Maintenance
This will help prevent water heater deterioration due to buildup. It is best if it is flushed out at least twice a year. It will flush out a buildup of minerals such as calcium. If your RV is used more frequently, you can have maintenance performed about four times per year.
Pre-Purchase Consult
Before you commit to purchasing the RV, you can bring up any questions or concerns with us about the RV and we will give you honest, unbiased expert advice that will suit your best interests. This allows you to receive feedback from an objective third party.
Roof Inspections
This is recommended as a quarterly check for full-time RVers and twice a year for seasonal RVers. It's important to inspect for mold, mildew and other conditions harmful to health. Having a roof inspection can prevent serious damage to your RV.
Re-Inspection
This is a visual examination of an RV that was previously inspected for the same client. This can be done after a repair or modification, or of an area that was inaccessible during the initial inspection.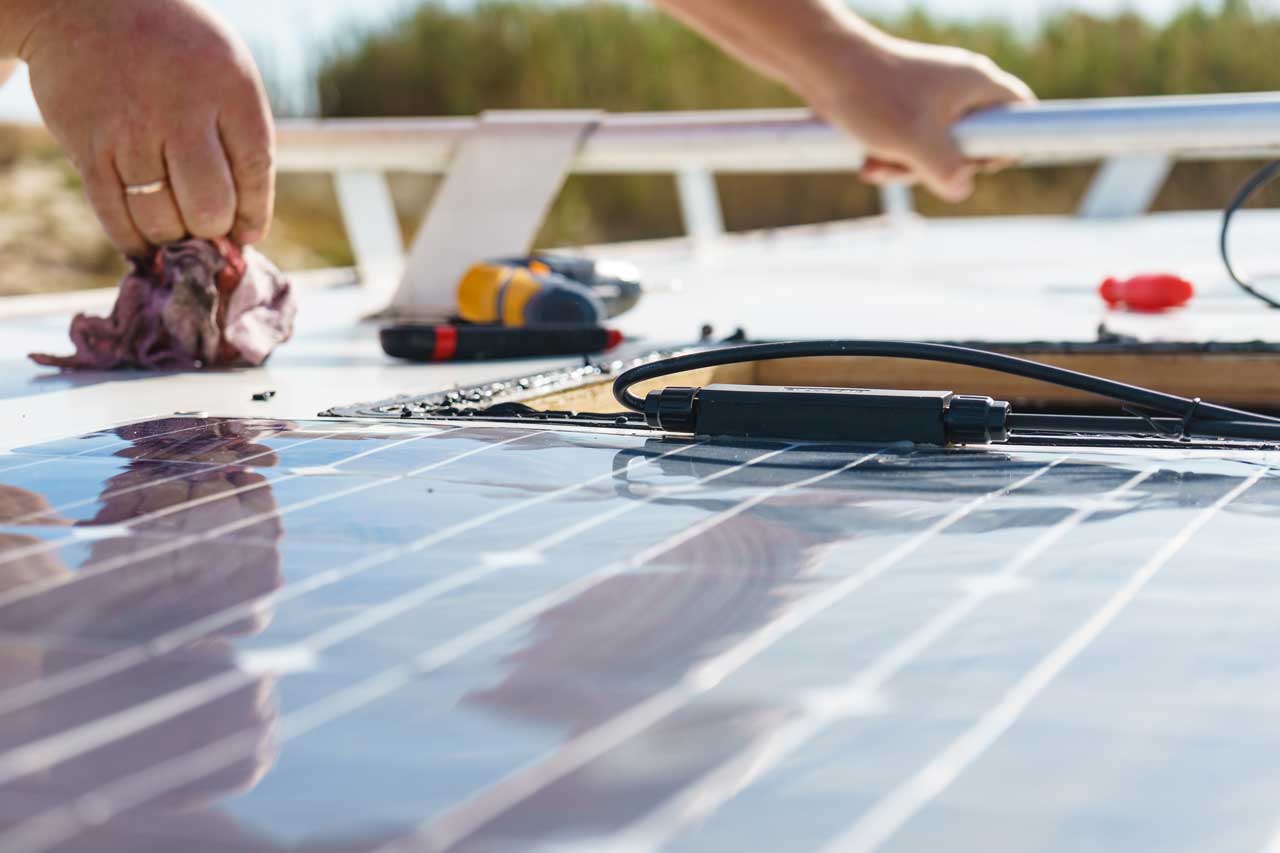 Additional Services
Hydro-jet cleaning RV black, gray, and galley tanks
Fresh water system sanitation
Hot water heater sanitation
Solar installation and consultation
Generator repair
Awning repair
RV summer prep
Discounts
We are happy to offer discounts! Military, First Responders, and Seniors are all eligible for a discounted price. Also, if you purchase an inspection, you are eligible to receive a discounted RV Orientation.
Be Proactive with Your Purchase - Schedule an Appointment with All Secure Today